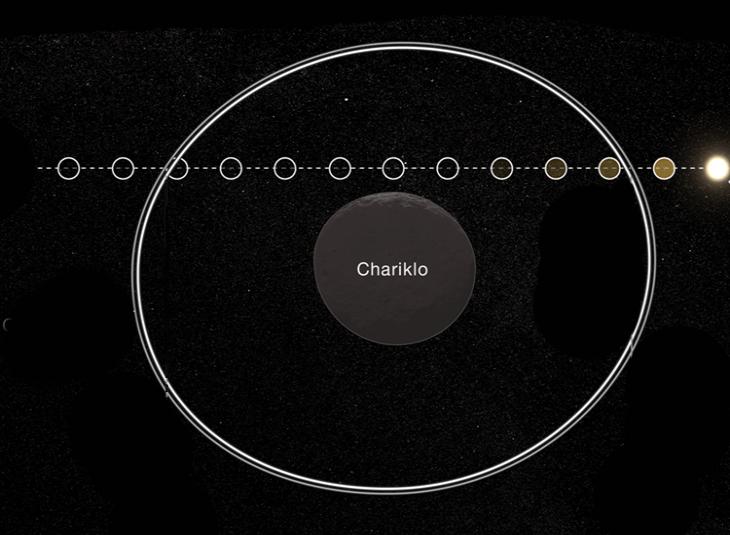 The Institute of Astrophysics of Andalusia (IAA-CSIC) is leading an observation campaign with the JWST to capture the shadows of starlight produced by the thin rings of the object, located beyond Saturn. Subsequent observations revealed that crystalline water ice dominates the spectrum of Chariklo and its rings, suggesting that continuous micro-collisions are taking place there
James Webb telescope observes the rings of Chariklo with a high-precision...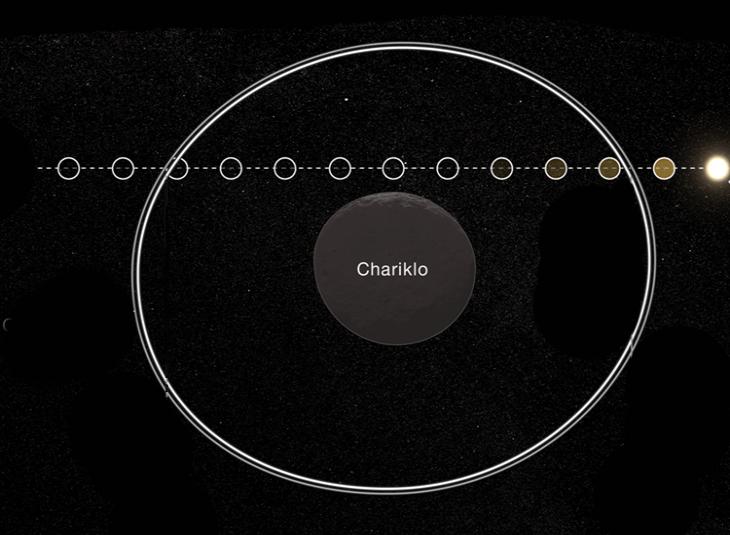 In 2013, an international science team watched as Chariklo, a minor planet between Saturn and Uranus, passed in front of a background star, a technique known as occultation. Remarkably, the star blinked twice before and after disappearing behind Chariklo, revealing the presence of two thin, dense rings, the first ever detected around a Solar System object other than a giant planet. The rings have now been observed by the James Webb Space Telescope (JWST), in its first observed stellar occultation.
25/01/2023
Read more