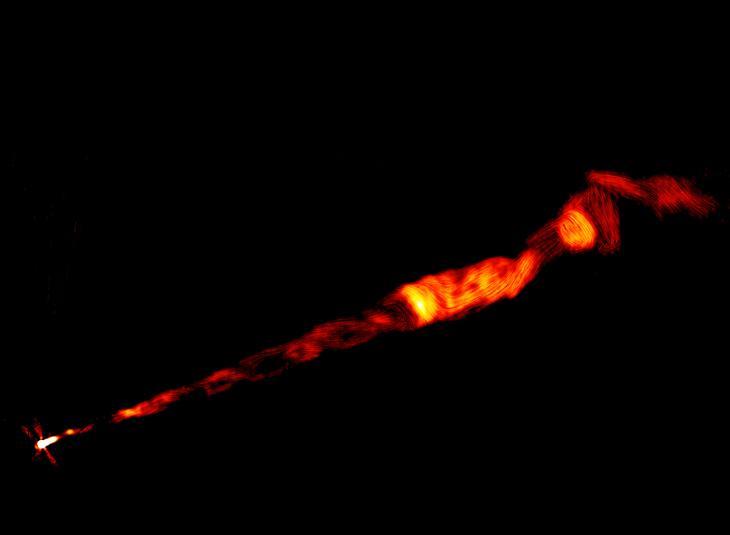 Produced by the magnetic field, it is the first time that this structure has been observed at such far distances from the black hole. The Institute of Astrophysics of Andalusia (IAA-CSIC) participates in the discovery
Double helix structure observed in the jet emanating from the black hole...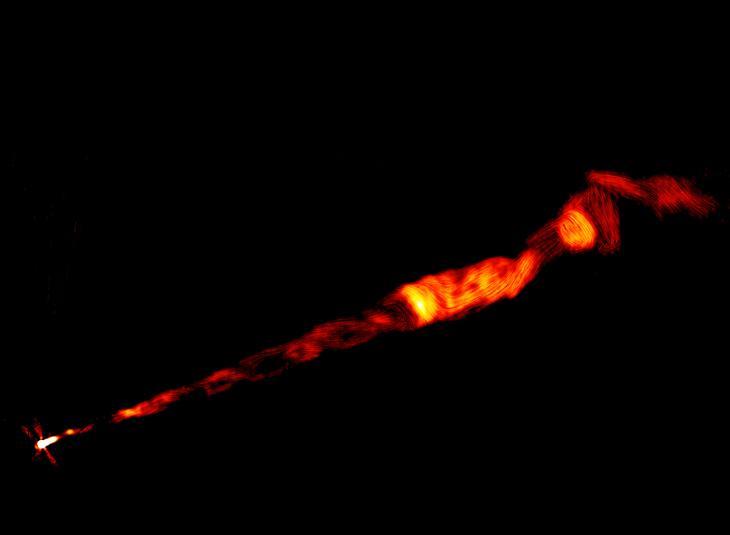 The galaxy M87 became famous when, in 2019, the Event Horizon Telescope (EHT) imaged the supermassive black hole at its core. Much more massive than our own Milky Way, a jet of material emerges from the central regions of M87, moving at almost the speed of light and extending far beyond the galaxy itself. Now, an international scientific team has observed how this jet is channelled by the presence of a magnetic field and acquires a double-helix structure. The finding, published in The Astrophysical Journal Letters, was made possible by the Karl G.
07/12/2021
Read more