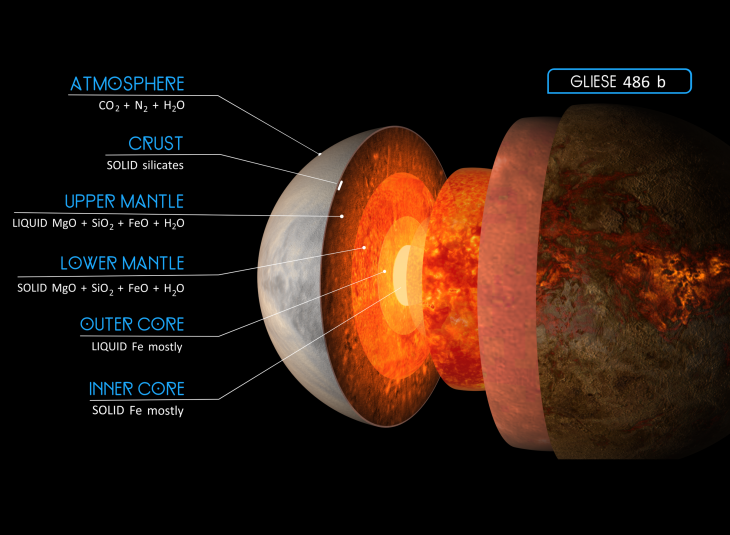 An international scientific team, with the participation of the Instituto de Astrofísica de Andalucía (IAA-CSIC), has measured with unprecedented precision the mass and radius of Gliese 486 b, a "super-Earth" type exoplanet, discovered in 2021 with the CARMENES instrument at Calar Alto observatory.
The best studied terrestrial planet outside the Solar System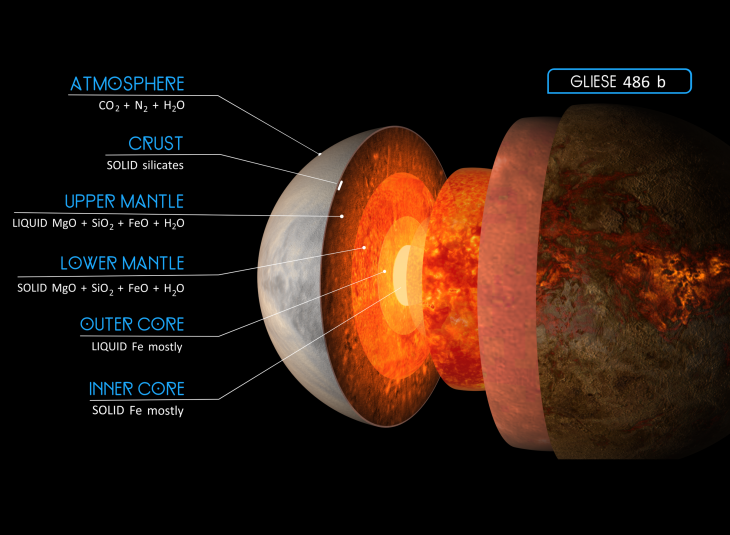 Granada, 22 June 2022. An international team led by José A. Caballero, from the Centro de Astrobiología (CAB) CSIC-INTA, in collaboration with the IAA-CSIC, has modelled the interior of the exoplanet Gliese 486 b and estimated the relative sizes of its core (metallic) and mantle (rocky). "This is the first time that such a detailed study of the possible internal structure of an exoplanet has been carried out" says Pedro Amado, researcher at the IAA-CSIC and one of the authors of the study, which is published in the journal Astronomy & Astrophysics.
21/06/2022
Read more